Transportation - Rail

Via Rail Canada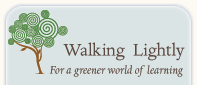 Read about VIA Rail's commitment to the Environment.
Via Rail Canada is the official ground transportation company for the 2008 STLHE Conference:
Discount: 10% off the best available fare in comfort class, VIA-1, or sleeper, one way round trip.
Once you register for the conference, you will receive an email with a promotion number, which must be quoted at the time of booking in order to benefit from the discounts.
The travel period begins Saturday, June 14 and ends Monday June 23, 2008.
The territory includes: VIA Rail Canada System Wide to/from Windsor, ON.
Please note that this discount is applicable to one delegate plus one additional travel companion and the discount is subject to the conditions and restrictions of the fare plan to which the additional 10% discount is applied.
For reservations, visit Via Rail's website. Details about your departure station and destination, the Windsor train station, its location, and travel from the station to the University of Windsor campus can be found here.