Transportation - Air

Air Canada is the official airline of the 2008 STLHE Conference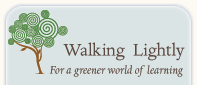 Read Air Canada's Commitment to the Environment.
Once you register for the conference, you will receive an email with a promotion code, which must be quoted at the time of booking in order to benefit from the discounts.
The booking is to be made to the following city: Windsor, ON.
The travel period begins Sunday, June 15, 2008 and ends Tuesday, June 24, 2008.
Please note, those traveling via air to the conference can fly into either Windsor Airport or Detroit Metropolitan Airport, but you must have a valid passport to fly into American cities. Note: flying into Windsor Airport may mean your flight is rerouted from Toronto. It may be more ideal to fly into Detroit and take a shuttle service to Windsor, which will cost about $70 to $80. Finding participants to share the cost of the shuttle service is recommended.
Airport Locations
To view a larger version of the Windsor area, click on the google logo in the lower left hand corner of the map. Click on the red tabs in the map to bring up the directions balloon. Hotel addresses are listed below:
Radisson Riverfront Hotel, 333 Riverside Drive West, Windsor, Ontario
Hilton Hotel, 277 Riverside Drive West, Windsor, Ontario
University of Windsor, 401 Sunset Avenue, Windsor, Ontario