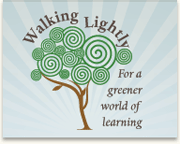 Going Paperless
This year's programme will be printed on 100% recycled paper. However, you can opt for an electronic version of the STLHE conference programme, available either on a free, re-usable USB stick, or through the website for electronic download to your computer. If you choose the electronic version, you have three options:
Access the entire program on the web or on a 1GB USB stick.
Access the "lite" version of the programme (coming soon), which includes just overviews, session titles and presenters.
Create a downloadable personal schedule from the searchable online conference programme, printing only those sessions of interest to you.
To opt for the electronic version of the programme, please select "Memory Stick" on the registration page when you register. If you've already registered, but would like to change your mind and select the electronic version, please contact us.