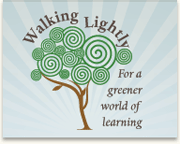 Composting
As part of the STLHE Green Conference Initiative we are looking for ways to reduce our environmental impact. One strategy that will be employed by our conference, in order to minimize waste disposed to the landfill, is composting of organic food waste. All organic food waste except meat and meat products will be collected in specific bins and shipped to the local composting facility.
Examples of acceptable organic waste are: coffee grounds, tea bags, breads (including donuts, muffins, the paper wrapper on the muffin), fruit, vegetables, egg shells, paper napkins, paper plates or other truly compostable plates, cups and cutlery.
Biodegradable plates made of 100% corn or 100% sugar cane (bagasse) polymers will be used throughout the conference. These products will be collected with the organic food waste and composted in the same manner.