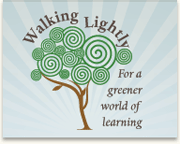 Carbon Offsetting / Tree Planting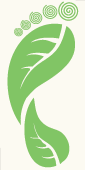 Several green measures have been taken as part of our STLHE Green Initiative, such as: the use of USB keys and MySchedule to minimize paper use, use of 100% post-consumer paper, composting of organic food waste and biodegradable plates and cutlery, use of water coolers instead of individual bottles, recycling, and more.
Even with all of these measures there will be an inevitable environmental impact from this conference. One simple reason is that we have to travel to get to the destination and most forms of travel are related to carbon emissions. We have instituted several initiatives to make this conference more carbon neutral, such as a tree planting workshop, Wednesday, June 18 at 9:00am in Erie Hall, Room 2137. You are also invited to attend the Tree Dedication Ceremony on Wednesday, June 18 at 10:30am, located outdoors between Lambton Tower and Essex Hall.
It looks like you don't have flash player installed. Download the Flash Player.
Participants can also buy carbon tags or donate money to organizations undertaking environmental projects such as: wind energy development, water purification, tree planting, etc. At the conference, we invite you to donate $5 which we will put towards offsetting the footprint of the conference. Those who support this initiative will get a button with our green conference logo. Please make your donations at the STLHE table in the Odette School of Business.