Myron Hlynka's Queueing Theory Page

---
---
This Queueing Theory web site contains information on Queueing Theory collected by Dr. Myron Hlynka , of the University of Windsor, in Windsor, Ontario, Canada. It includes a list of books on queueing theory, a list of home pages and a list of e-mail addresses of queueing theorists.
If you would like to make corrections or add information, or suggest a new topic related to queueing, please e-mail Dr. Hlynka at
hlynka @uwindsor.ca
URL is http://web2.uwindsor.ca/math/hlynka/queue.html
Last update: August 5, 2014.

---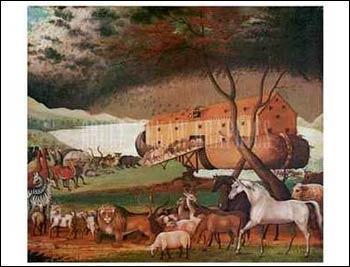 Edward Hicks' "Noah's Ark" (a very early queue)
---
Topics
NEWS:
---
August 20, 2014. There is a nice online queueing book.
Basic Queueing Theory. Dr. JŠnos Sztrik. University of Debrecen, Faculty of Informatics. 2012. Nice online book.
http://irh.inf.unideb.hu/user/jsztrik/education/16/SOR_Main_Angol.pdf
July 13, 2014. Jyotiprasad Medhi was awarded an honorary doctorate D.Sc(Honoris Causa) from the Indian Institute of Technology,Guwahati (IITG) at their last Convocation on July 13, 2014. He also celebrated his 90th birthday in the same month. Congratulations!!
March 9, 2014. A major force in queueing theory passed away in Tucson, Arizona. Marcel Neuts will be remembered fof his major contibutions through articles, books and presentations. His contributions and seminal work in matrix analytic methods are especially momentous.
10th International Workshop on Retrial Queues. July 24-26, 2014. Tokyo Institute of Technology, Japan. This workshop will be devoted to
the memory of Professor Jesus Artalejo who passed away during a conference trip to Arizona in June 2013.
http://www.is.titech.ac.jp/~tuan/10th_WRQ/
New Book !!! 2013.
Performance Modeling and Design of Computer Systems: Queueing Theory in Action
by Mor Harchol-Balter
Carnegie Mellon University, Pennsylvania
http://www.cambridge.org/gb/knowledge/isbn/item6869934/?site_locale=en_GB
New Book!!! Qi-Ming HE's book: Fundamentals of Matrix-Analytic Methods is now available.
http://www.springer.com/computer/theoretical+computer+science/book/978-1-4614-7329-9
Jyotiprasad Medhi's new book "An Introduction to Queueing Systems and Applications". See
http://www.newagepublishers.com/servlet/nadispinfo?offset=0&searchtype=Author&text1=Medhi,+J.&ordby=Publication+Year "It is an introductory level book addressed to non specialists who wish to look at and deal with QUEUES."
April, 2012.
An excellent new queueing book Analysis of Queues: Methods and Applications, by Natarajan Gautam, was released.
---
---
UPCOMING QUEUEING CONFERENCES
---
---
Links to Queueing Related Material
---

Acknowledgements Dr. Hlynka recognizes funding from the University of Windsor which assists in his queueing theory research.