Myron Hlynka's Queueing Theory Page

---
---
This Queueing Theory web site contains information on Queueing Theory collected by Dr. Myron Hlynka , of the University of Windsor, in Windsor, Ontario, Canada. It includes a list of books on queueing theory, a list of home pages and a list of e-mail addresses of queueing theorists.
If you would like to make corrections or add information, or suggest a new topic related to queueing, please e-mail Dr. Hlynka at
hlynka @uwindsor.ca
URL is http://web2.uwindsor.ca/math/hlynka/queue.html
Last update: March 5, 2013.

---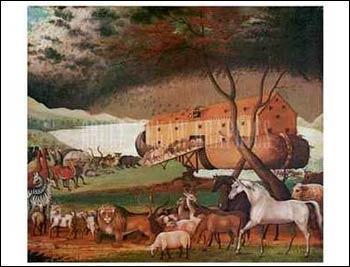 Edward Hicks' "Noah's Ark" (a very early queue)
---
Topics
NEWS:
---
New Book !!! 2013.
Performance Modeling and Design of Computer Systems: Queueing Theory in Action
by Mor Harchol-Balter
Carnegie Mellon University, Pennsylvania
http://www.cambridge.org/gb/knowledge/isbn/item6869934/?site_locale=en_GB
Special Issue of INFOR
on
QUEUEING IN COMPUTER AND TELECOMMUNICATION SYSTEMS
Guest Editors
Douglas Down
Department of Computing and Software, McMaster University
Yiqiang Zhao
School of Mathematics and Statistics, Carleton University

The use of queueing theory in the analysis and management of computer and telecommunications systems has by now a lengthy history, with many important contributions in the design and analysis of such systems. There appear to be no signs of this letting up opportunities abound for queueing to aid in developments in wireless networking, cloud computing, social networking and many other modern application areas. There has been and continues to be a strong Canadian presence in the use of queueing theory in these domains, and with the recent founding of the Queueing Special Interest Group within the Canadian Operational Research Society, the time is ripe for us to sponsor a Special Issue in this area (the call is not restricted to Canadian researchers).

INFOR, the flagship journal of the Canadian Operational Research Society, invites members of that community and others to submit publications for a special issue devoted to Queueing in Computer and Telecommunication Systems. Topics of interest include: performance models for computer and communications systems; theoretical work on issues that arise in computer and telecommunications systems; simulation; algorithm design; control and resource allocation; discussion of the gap between theory and implementation and efforts to overcome such a gap; surveys of current areas of research interest.

Submissions must be original and not published elsewhere. Papers will be refereed in accordance to normal INFOR standards. For more information, please contact the guest editors.
Submit papers in PDF format to the guest editors, Douglas Down and Yiqiang Zhao:
downd@mcmaster.ca
zhao@math.carleton.ca
Submission deadline: May 15, 2013


---

Qi-Ming HE's book: Fundamentals of Matrix-Analytic Methods should be coming out some time in 2013
Jyotiprasad Medhi's new book "An Introduction to Queueing Systems and Applications" ("is expected to be out soon, both International and Indian editions. It is an introductory level book addressed to non specialists who wish to look at and deal with QUEUES.")
April, 2012.
An excellent new queueing book Analysis of Queues: Methods and Applications, by Natarajan Gautam, was released.
---
---
UPCOMING QUEUEING CONFERENCES
---
---
Links to Queueing Related Material
---

Acknowledgements Dr. Hlynka recognizes funding from the University of Windsor which assists in his queueing theory research.