Myron Hlynka's Queueing Theory Page

---
---
This Queueing Theory web site contains information on Queueing Theory collected by Dr. Myron Hlynka , of the University of Windsor, in Windsor, Ontario, Canada. It includes a list of books on queueing theory, a list of home pages and a list of e-mail addresses of queueing theorists.
If you would like to make corrections or add information, or suggest a new topic related to queueing, please e-mail Dr. Hlynka at
hlynka @uwindsor.ca
URL is http://web2.uwindsor.ca/math/hlynka/queue.html
Last update: August, 2017

---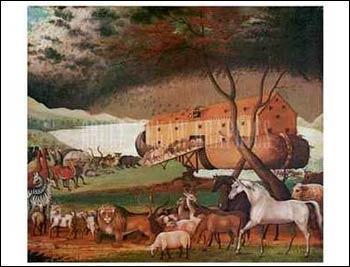 Edward Hicks' "Noah's Ark" (a very early queue)
---
August 18-19, 2017.
CanQueue 2017 (Canadian Queueing Conference) University of Windsor, Windsor, Ontario, Canada
---
Topics
NEWS:
---
CanQueue 2017 will be held August 18-19, 2017 at the University of Windsor. It will honour the late Jyotiprasad Mehdi, a major figure in queueing, who passed away Feb. 3, 2017.
http://web2.uwindsor.ca/math/hlynka/canqueue2017.html
February 3, 2017. Sad News. (from Prof. S. Dharmaraja, Head, Department of Mathematics, Indian Institute of Technology Delhi)
I am extremely sad to inform you that Professor Jyotiprasad Medhi, Emeritus Professor, Gauhati University, Guwahati, India, who breathed his last on 3rd February, 2017 (Friday).
We pray that God Almighty may grant eternal peace to the departed soul and provide courage and fortitude to the bereaved family to bear the irreparable loss.
Jyotiprasad Medhi, Professor Emeritus, Gauhati University, Guwahati, India, was a Visiting Professor at the Universities of Montreal. McMaster and Toronto (Canada), and University of Wisconsin (USA). He delivered invited lectures at several universities in India and abroad. In addition to publishing a large number of research papers and an introductory text (for Social Sciences etc.) Statistical Methods, 2nd edition (2006), he has authored three advanced level books: Stochastic Processes 3rd edition (2009), Recent Developments in Bulk Queueing Models(1984) and Stochastic Models in Queueing Theory, 2nd Edition (2002). Glimpses into the Life and Works of J Medhi (authored by C K Chetia and published by Vigyan Prasar, an autonomous organisation under the Department of Science & Technology, Government of India, New Delhi), gives an account of his contributions.
January, 26, 2017. Seeking new Queueing SIG President within CORS
"My 2-year term as the CORS Queueing SIG President will be coming to an end at this year's joint CORS/IFORS Conference in Quebec City. As stated in the Queueing SIG Bylaws, a new President must therefore be appointed in 2017."
"At this time, I would like to invite Queueing SIG members to e-mail me any nominations for the next President and to do so by March 31, 2017. This is the initial step in the process which will eventually lead to the new President announcement at the next Queueing SIG business meeting in Quebec City at the CORS/IFORS Conference." Sincerely,
Steve Drekic, CORS Queueing SIG President
Dept. of Statistics & Actuarial Science
University of Waterloo
E-mail: sdrekic@uwaterloo.ca
SIG webpage: http://www.cors.ca/SIG/Queueing/

June 2, 2016. New queueing books, by Janos Sztrik. See
http://irh.inf.unideb.hu/~jsztrik/publications/books.htm

---

April 24, 2016. Marcel Neuts Endowment and Tribute
It is with pleasure I inform you that a number of us have banded together and have successfully set up an endowment to support a perennial series of lectures titled Marcel Neuts Lectures at Purdue University, the birth place of matrix analytic methods.
Ram (V. Ramaswami)
For details, go to
http://web2.uwindsor.ca/math/hlynka/qnews.html
March 20, 2016. NEW BOOK on DISCRETE TIME QUEUES!!! Congratulations!!!
Attahiru S. Alfa, Applied Discrete-Time Queues. 2016. ISBN 978-1-4939-3420-1
http://www.springer.com/us/book/9781493934188
March 8, 2016. The Steering committee of the European Conference on Queueing Theory (ECQT) is pleased to announce the institution of a bi-annual outstanding dissertation award in the area of Queueing Theory. Named after Prof. Lajos Takács, the first award will be presented during the forthcoming ECQT to be held in Toulouse from July 18 to July 20, 2016. Please forward the following announcement to interested candidates.
Takács Award for outstanding PhD thesis on "Queueing Theory and its Applications"
http://ecqt16.sciencesconf.org/page/takacsprize
The Takács Award is presented to doctoral dissertations in recognition of outstanding contributions to queueing theory, including the development of theory, methodological advances, computational aspects and applications. The award is accompanied by a certificate, a cash prize of 1000€, and an invitation (travel costs, accommodation, and registration fee covered) to deliver a plenary talk at the conference.
Eligibility: Open to candidates from all over the world for thesis defended between 01/01/2014 and 31/12/2015. There are no restrictions neither on the nationality of the applicant nor on the location of the degree-awarding institution.
Application material: By April 30, 2016, applicants must upload the follow documents: a three-page summary of the dissertation in English highlighting the significance, contribution, impact, and novelty of the dissertation; and an electronic copy of the manuscript in English, as a single PDF file at
https://easychair.org/conferences/?conf=ecqt2016phdprize
Contact: ecqt16-phdprize@sciencesconf.org
Best regards, Urtzi Ayesta and Balakrishna Prabhu
General co-chairs, ECQT 2016
http://ecqt16.sciencesconf.org/
---
---
UPCOMING QUEUEING CONFERENCES
---
Links to Queueing Related Material
---

Acknowledgements Dr. Hlynka recognizes funding from the University of Windsor which assists in his queueing theory research.