Venue
We are proud to be hosting this years CFD conference at the Ed Lumley Centre for Engineering Innovation at the University of Windsor, in Windsor, Ontario, Canada. The University campus is easily accessible from Windsor Airport as well as Detroit Metro Airport.
Hotel/Accommodations
Information about Windsor and surrounding areas, including tourist attractions and hotel accommodations, can be found here (click here).

You will find many reasonably priced hotels in Windsor's downtown area. We have arranged block booking at special rates for CFD2017 at Caesars Windsor, in the downtown city core, and at Canterbury College on the University of Windsor campus. The conference will provide transportation between Caesars and the University. See registration information below.
Caesars Windsor Resort & Convention Centre
377 Riverside Drive East Windsor, ON, Canada N9A 7H7
Caesars is now accepting hotel reservations for CFD2017. The Conference rate is $139.00 per room per night (plus 13% HST). This rate is guaranteed until May 19th, 2017. You can find other information and book your reservation through the website here.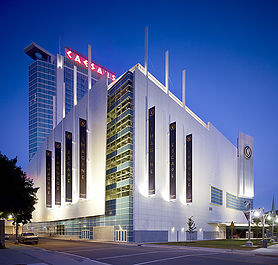 Canterbury College
University of Windsor
Canterbury College offers Short Term Stay accommodation for those studying, visiting or attending conferences at the University of Windsor.

All rooms at the College are in resident homes where each resident has their own furnished bedroom (bed linens included) and shares use of the common areas (fully equipped kitchen, bathrooms, laundry facilities etc.) of the house. The normal rate is $69 per night, but CFD2017 attendees can book an accommodation package at the Conference Rate of $175 per room for 3 nights. For those staying more than 3 nights the additional nightly cost is $69 per night. These costs include tax, onsite parking and Wi-Fi. Space is limited, so please book early.

Canterbury College is located within steps of the University of Windsor, directly across the street from the Leddy Library and Faculty of Law building. Visit the Canterbury website here for more information.

Please complete the Application for Conference Stay Form and email it to Brenda Smith (brsmith@uwindsor.ca) at Canterbury College. Once your application is received you will be contacted via email with instructions regarding key pick-up and arrival information.