Home
What is PSABH?
Summary of Results
Evaluation of PSABH
Resources for Implementation

Training Manual

Newsletters

Health Activity Kit

Creative Materials
Additional Resources

Published Papers

Presentations

Photo Gallery

Credits

Links
Access site for high
bandwidth
A Snapshot of PSABH as Delivered Across Kenya
An HIV/AIDS prevention programme for primary schools

To create a positive behaviour change in upper primary school pupils to reduce their risk of exposure to HIV

Implementation Area (see map below):

Began in Nyanza Province, Kenya (Oct. 2001)
Added Rift Valley, Kenya (July 2002)
All of Kenya (Jan. 2007)
Integrated into Ministry of Education (Dec 2007)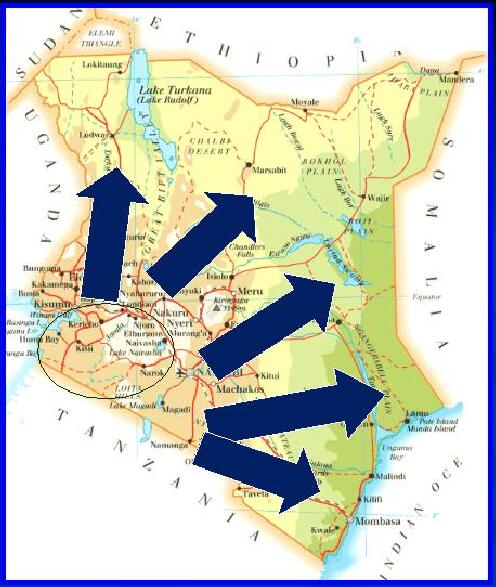 DFID (Department for International Development)

CfBT 2002 - 2007
Ministry of Education, Kenya (2008 onward)

Upper Primary pupils (official age 12 - 14 years)

Head teacher (or deputy head)
1 resource or senior teacher
1 community representative

Initially
One term later
In communities with a secondary school:Ministry of Education (MoE)

4 peer supporters
Teacher-supervisor

A term after the final teacher training

Week-long training session

Ministry of Education (MoE)
Ministry of Health (MoH)

HAPAC (HIV and AIDS Prevention and Care, phase II)

HIV/AIDS syllabus, MoE
"Let`s Talk About AIDS" series, Kenya Institute of Education

Eleanor Maticka-Tyndale, PhD, Canada Research Chair in Social Justice and Sexual Health, University of Windsor, Canada (design, analysis, & reports)
Steadman Research Group, Kenya (data collection)
Zonal School Inspectors, MoE (data collection)

Research Model (see below)

Action research model that both evaluates the project and identifies new or emerging issues that need to be incorporated into programme content or delivery (see below)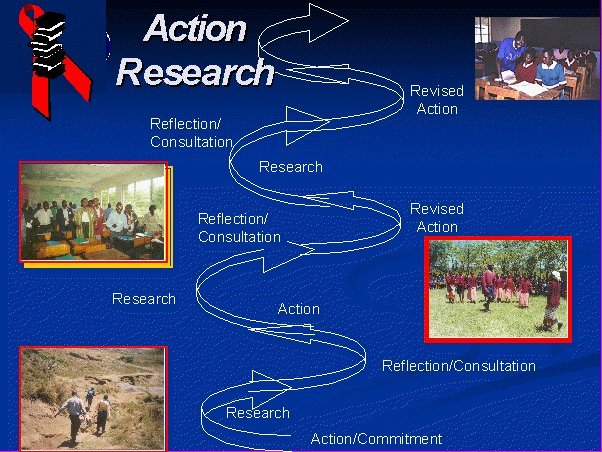 ---
SPRED stands for Strengthening Primary Education Project; PRISM stands for Primary School Management (1996-2001).

ii Site 1: PSABH project in 247 schools in Bondo District , Nyanza Province (Oct '98 - Dec 2000). DFID funded under HAPAC. Site 2; School and Community AIDS Prevention project in 100 schools in Nakuru Town, Rift Valley Province (Jan- Dec 2000). Funded by USAID under IMPACT.
Site 3: PSABH project in 1,250 schools in Nyanza Province (Jan '01 - March '03). DFID funded under HAPAC. This includes a further 200 self-funded primary schools in Rift Valley Province.