The Retirees' Newsletter
The Bi-Monthly Publication of the Faculty and Librarian Retirees' Association,
The University of Windsor, Windsor, Ontario, Canada,
Issue No. 15 -- December, 1995
Editor: Bill Phillips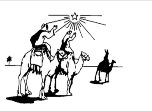 ---
COMMITTEE ADVOCATES INCLUSION OF RETIREES IN FACULTY ASSOCIATION MEDICAL PLAN
OCTOBER MEETING DISCUSSES POSSIBILITY OF LOBBYING FACULTY ASSOC'N
The possibility that retirees might "lobby" the Faculty Association with a view to being reinstated into the medical plans they enjoyed when they were in the Faculty Association prior to retirement, was discussed at the October meeting of the Association.
IT WAS POINTED OUT during the course of the discussion that, although Green Shield rates decreased slightly last year, and seem stable for the time being, nevertheless advantages could accrue to retirees from being included in the larger group. This is particularly so in light of the evident moves by the Ontario Government to "get out" of prescription drug coverage.
SUPPORTING THIS POSITION, some members pointed out that it is not uncommon that medical coverage for employees continues with them into their retirement without significant change.
After discussion, the meeting approved a motion that the Faculty Association be approached with a view to inclusion of retirees in its Medical Plan.
INCLUSION HAS BEEN ADVOCATED BY PENSION AND BENEFITS COMMITTEE
The Faculty Association is preparing for contract negotiations next summer, and THE PENSION AND BENEFITS COMMITTEE has already proposed to the Contract Committee that faculty and librarian retirees be included in the Faculty Association Medical Plan. Other proposals made, which are of interest to retirees, include the following:
to average the pension adjustment made to the Money Purchase Component of the Pension Plan over a four year period, the adjustment to be a geometric average over four years. The problem of how to implement this was worked out by Norm Shklov. This was an unsolved problem at the last contract negotiation.
to provide a Life Insurance of $5,000 for each retiree;
to give retirees who were employed before 1955 full credit for their years of service prior to that date. (At the present time they get credit for one-half the number of years of service).
---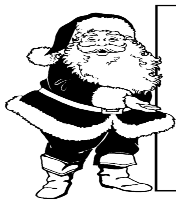 Merry Christmas to Faculty & Librarian Retirees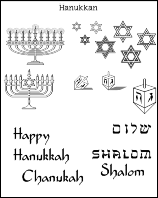 WHAT'S INSIDE
P2: Association purpose/history ; Report on the October 26 meeting
P3: Cont'd Report on the Oct. Mtg; Dues; Bursary Benefits Members
P4: Newsletter Masthead; Medical Cost Analysis; Executive Meeting
P5: Carney Reports from B.C.; Retirees Honoured at Luncheon
P6: THE LETTER BOX: letter from Val Cervin
P7: Shklov replies to letter on Pensions
P8: Retirement Glimpses: Anna Gupta; Poem from Robert Whitehurst
P9: Christmas Past, by Joan Hackett; Editor's Notebook
P.10: Michael Zin Reports on Trip to Ukraine
---