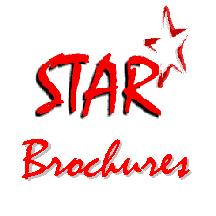 Brochures have been made available in three different formats depending on your needs and computer capabilities. A brief description of these options is below:
Booklet (colour) format
This option will allow the brochures to be printed as a professional, colour product similar to those originally produced by STAR. Once printed, the document can be folded, stapled and distributed as needed.
Booklet (black and white) format
Same as #1 but in black and white. This is the best option if only a black and white printer is available.
Easy print format
This option has been created to allow people to access the information from the brochures and print it easily on 8.5x11 paper.