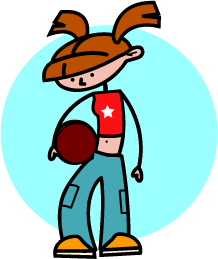 FREE DODGEBALL TOURNY
As you can guess its that time of year again where the Beyond Ordindary Motivation Club hosts a dodgeball tournament. The tournament is FREE of cost and you are welcome to assemble your own team, however, depending on the turn out for the event we may have to adjust teams.
When:Friday, February 15th, 2008 @ 7:30pm
Where:St. Denis Centre - Mondo Court
Hope to see everyone there!
Below are the events that were held in the 2006-2007 year by Beyond Ordinary Motivation Club.
Euchre Charity Tourny
The first event held was the Euchre Tournament. This tournament had a buy in of $5, however, since there was low attendance the fee was not charged. The event was a relative success as the few who came out enjoyed a bit of euchre and chit-chat.
Dodgeball Tournament
The dodgeball tournament had to be our best event to date. There was approximately 35 attendees and we were able to have 4 full games of dodgeball with one final game. It was a good time and if someone has any pictures please get in touch with the club so we can post them up.
If you would like to request any events send an email or leave some feedback